Loeschen Law Firm, PLLC
Serving Iowa and Virgina Since 2003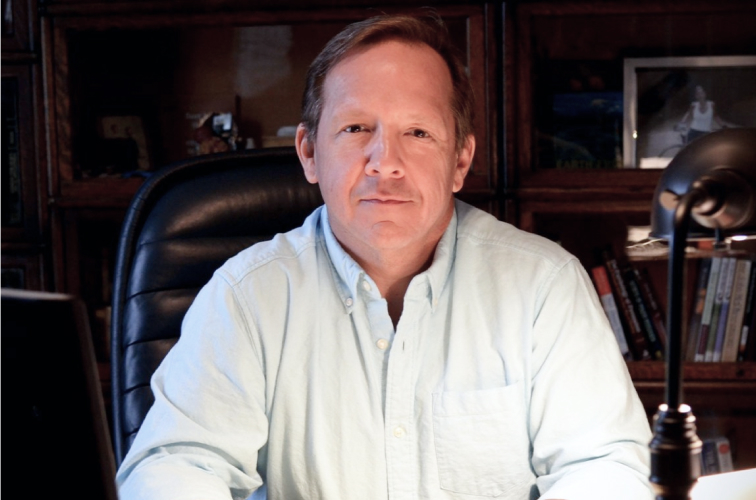 John Loeschen has practiced law in the State of Iowa since 1992, and has practiced law in the Commonwealth of Virginia since 2003. Over the course of 25 years, Mr. Loeschen has represented countless clients in a variety of cases.
Mr. Loeschen was the most helpful attorney I have had the pleasure of speaking to. This was the first time I was given the opportunity to discuss my options rather than be immediately dismissed because there was not injury involved. He answered the phone which was also a nice change compared to most and took the time to discuss my situation even without knowing for sure if he would be hired or not. Mr. Loeschen is an attorney that has a heart and not just out for filling his pocket! Since this whole ordeal began with my daughters car accident over a year ago, I can finally see light at the end of the tunnel. Thank you Mr. Loeschen!
I was seeking advice and guidance in a very unfortunate situation and found exactly what I was looking for… a kind, sympathetic man whom I whole heartedly believe will 100% help me. I am so impressed with the time he took on the phone to help me and give me multiple solutions and options for us to take. He has given me so much hope that everything will be ok and I won't be left in the dust. I am looking forward to meeting and working with him. Thank you so much for everything you have and will be doing for me. I honestly can not tell you how much you have saved me. Thank you.
Mr. Loeshan is timely, experienced, professional and always keeps his clients best interest in mind. He works his cases with excellence and extreme diligence. He is truly interested in providing his clients with the best outcome in mind. I have never felt that I was just a "paycheck" for him. He has always been honest with me and I feel grateful that someone recommended him to me. My concerns are his concerns. Thank you John!!!
"I called seeking some legal advice during a very stressful time for me. John was so kind and caring on the phone. After my phone call with John I felt empowered and knowledgeable of my situation ahead of me. I am so thankful for his advice and I could not recommend someone better."
Called for my 89 year old mother who was seeking advice and guidance, and found exactly what she was looking for… a kind, sympathetic person who was willing to listen and not simply dismiss her.  I was impressed with the time he took on the phone, and she looks forward to meeting and working with him.
18-year-old Was involved in a rear end accident I called looking for an attorney and he helped me out a lot Spoke to me and my mom for an hour Didn't charge a dime extremely Personable and knowledgeable thanks again Mr. Loeschen.
John is extremely professional and compassionate towards his clientele.  I gave him a 5 star rating because he deserves it!
When calling this law firm today, I was impressed with speaking to John directly from the beginning. He answered the phone and was immediately enthusiastic and devoted to getting to the bottom of my concerns.
Very informative, answers the phone instead of secretary!!! Has logical answers in a practice way. I  plan to hire Mr. Loesh in the near future!!
Very Friendly, talked to me on the phone for almost an hour and gave me great legal advice at no charge. He was honest about my case giving me a great legal solution to my problem.
I called to set up an appointment and I spoke directly with John Loeschen. (No secretary or paralegal) so I was able to discuss the potential lawsuit directly with the lawyer which was very helpful. I'm in a wheelchair and they have offices that are accessible for everyone which is also a big plus.
Attorney, that really takes time and explains things with his clients. Is up front and Honest. Also understands & is a friend to his clients. Takes pride in the cases and understands the law.
Called today for advice and Mr. Loeschen took a long time to listen to my situation and explain different options I could take. Very kind, caring, understanding and thoughtful. Made a bad situation a little bit better. Thank you.
This guy is extremely helpful and it feels like he genuinely cares about you and your cases. The most important thing that made me say yes this is the lawyer for me is the fact that he contacted me directly I didn't have to go through a thousand different channels to get to him. I STRONGLY recommend him to anyone seeking help.
I called Loeschen Law Firm today, and I was very pleased with how he handled my case. I highly recommend him.
Thank you Mr loeschen for your advice and time you gave me, i highly recommend anyone having any issues to contact mr loeschen he's very honest and knows the laws. He also stands by the law and knows what's best for your legal issue. Please give this man the problem your facing and he'll talk it out with you and give his very honest opinions.
John is very understanding and will talk you through everything before you decide to proceed with the process of whatever your going through. He seems like he knows what he's doing and very friendly! I would recommend him to anyone!
Great Attorney! John will always take care of you and walk you through the process with ease. Thanks John
Mr Loeschen answered the phone a dinner time and patiently listened as I cried and relayed the nightmare we've been living since my Momma was in a car accident 3 weeks ago. This is the first time I've smiled since this all started. 😊