John M. Loeschen
30 East Clay St. #201
Salem, VA 24153
877-645-0683
johnloeschen@yahoo.com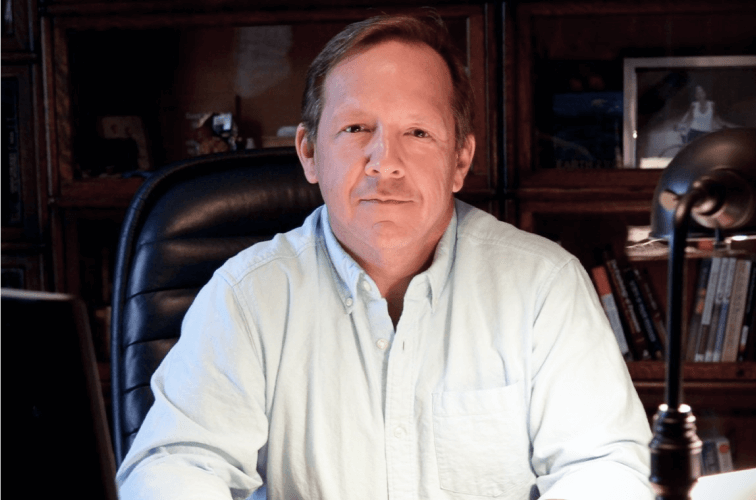 Arbitrator, mediator ombudsman and experienced trial attorney with extensive formal training in arbitration, mediation and collective bargaining. Established record of successful outcomes in mediation, litigation, administrative and grievance hearings. Licensed to practice law in Iowa and Virginia.
LOESCHEN LAW FIRM
, Owner
Roanoke/Salem, VA
Owner, 2004-Present
Represent management, unions, labor associations and individuals in all manner of labor relations ranging from employee misconduct, benefits administration, sexual harassment, retaliatory discharge and discrimination claims. Practice includes labor and employment law litigation, civil tort claims, business tort, wrongful death, aviation, corporate litigation and general practice matters. Provide client support regarding compliance with all state and federal employment laws. Manage, investigate and make recommendations for resolution of employee complaints and grievances for corporate clients. Provide management and employee training regarding policies and issues related to employee relations.
LOESCHEN LAW FIRM/KRASNOW LAW FIRM
Norfolk/Roanoke, VA
Owner/Associate, 2005-2006
Joint venture representing plaintiffs in civil tort litigation in Roanoke, Virginia with labor and employment law practice in Norfolk representing individuals in civil rights, catastrophic tort and employee wrongful discharge litigation.
PAYNE, GATES, FARTHING & RADD
Norfolk, VA
Associate, 2002-2003
Partner-track associate retained to expand the labor relations division and assist with civil litigation. Lead counsel in successful litigation resulting in favorable settlement of plaintiff ADA claim. Provided labor and employment law representation to existing firm clientele. Identified and provided solutions for corporate clients for employee corrective action plans, performance improvement, risk management, employment contracts, and development of employer policies and procedures
LOESCHEN LAW OFFICES
Burlington, IA
Partner, 1991-2002
Represented primarily management in contract administration, collective bargaining, grievance and rights arbitration, mediation, contract negotiations, administration of progressive disciplinary measures, grievance step provisions, termination matters, performance reviews and employee evaluations. Drafted collective bargaining agreements, employee handbooks, side letters of agreement and employer policies regarding workplace rules and past practices. Represented management in NLRB hearings, EEOC agency hearings, union certification elections, work stoppage and strikes. Represented plaintiffs and defendants in civil rights claims, breach of contract, dram shop, and aviation. Extensive experience representing publicly elected officials and pubic entities. Adept at building consensus within public entities while providing legal guidance consistent with client's policy objectives.
UNITED MINE WORKERS- District 12 Headquarters
Springfield, IL
Law Clerk, Summer 1988-1989
Provided in-house legal services concerning various labor law issues arising out of the National Bituminous Coal Wage Agreement for UMWA District 12 Local Unions.
UNIVERSITY OF IOWA
Iowa City, IA
University Ombudsman, 1988-1989, 1991-1994.
Assistant to Dr. Anthony Sinicropi, Arbitrator and President of American Arbitration Association and National Academy of Arbitrators. Duties included hearing, consulting, writing, drafting and research of arbitration awards for national and international corporations and unions.
FARRIS & ASSOCIATES
Cedar Rapids, IA
Negotiator, 1988-1990
Contract negotiator for several school boards engaged in collective bargaining with the Iowa Education Association.
FEDERAL MEDIATION AND CONCILIATION SERVICE ARBITRATOR VIRGINIA STATE BAR FEE DISPUTE RESOLUTION ARBITRATOR SOUTHERN ILLINOIS UNIVERSITY, J.D
Carbondale, IL
January 1992
UNIVERSITY OF IOWA
Iowa City, IA
M.A. Industrial and Employment Relations, August 1989 B.A. English/ Economics, May, 1986
Co-Author, "The AIDS Dementia Complex: A New Theory of Employer Liability.",

St. Louis University Law Journal,

Vol. 33, No. 4, 1989.

Co-Author, "The Boys Markers Criteria and Prospective Enforcement of Labor Arbitration Awards: Formulating a New Test,"

Ohio Journal of Dispute Resolution,

Vol. 11, No.6, 1991.
University of Iowa Guest lecturer, Human Resource Management,

University of Iowa Labor Center mock bargaining program

National Academy of Arbitrators

Various teaching seminars and local bar associations.
Bar Admissions, Certifications, and Associations
United States Supreme Court, 2011

Virginia Supreme Court, 2003

Iowa Supreme Court, 1991

Certified Virginia State Bar Fee Dispute Resolution arbitrator and mediator

Eighth Circuit Court of Appeals, 2010

Fourth Circuit Court of Appeals, 2006

Northern District of Florida, 2011

Iowa State Bar 1992

Virginia State Bar 2002

Virginia State Bar Fee Dispute Resolution Arbitrator. 2019

Federal Mediation and Conciliation Service Arbitrator 2020